Leadership
From leading research minds to extensive market knowledge, our leadership team brings together commercialization expertise and executive experience to drive value for Ontario cancer breakthroughs.
---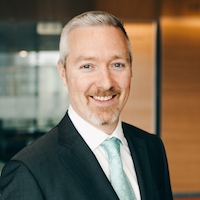 DAVID O'NEILL, PhD
PRESIDENT
Dr. David O'Neill brings extensive experience in Pharma, Biotech and seed stage investing to his role as President of FACIT. Dr. O'Neill has a wealth of networks and transaction experience through various business development roles at AstraZeneca, Ambit Biosciences (Daiichi Sankyo), Kinomescan (Discoverx/Eurofins), Fluorinov Pharma (Trillium Therapeutics). He also held operational roles including non-clinical safety, IND submission and Project Leader during clinical development of Quizartinib. He has provided interim executive management to FACIT spin outs Turnstone Biologics, Propellon and Novera Therapeutics. In addition to serving on the Board of Triphase Accelerator and CTRL Therapeutics, he is also a Board Observer for Turnstone Biologics. Dr. O'Neill holds a PhD from Western University from the Faculty of Health Sciences with an emphasis on heat shock protein biology.
---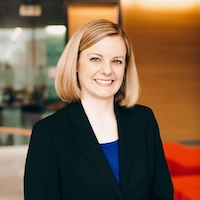 NICOLE BARYLA, PhD
SENIOR DIRECTOR, CORPORATE AFFAIRS
Dr. Nicole Baryla has spent more than 20 years in research & development, business management and commercialization within not-for-profit organizations, biotech start-ups, the pharmaceutical industry, and academic institutions. She is a member of FACIT's Management team, leading and contributing to strategic and operational planning and implementation as well as the achievement of the organization's vision, mission, and objectives. She also serves as the Corporate Secretary for FACIT and is responsible for governance oversight, working closely with the Board of Directors and Executive Management.
Dr. Baryla joined FACIT from OICR, where she led a multi-institutional research collaboration with the pharmaceutical industry, bringing expertise in management of large-scale collaborations, a strong track record of effective cross-functional communication, as well as the proven ability to build and maintain relationships with internal and external partners. Earlier in her career, Dr. Baryla was Senior Research Scientist at Eli Lilly Canada Inc. where she led the development of control strategies to support the development and commercialization of new pharmaceutical products. Her experience in the pharmaceutical industry spanned analytical method development and validation, project management, technology transfer and global regulatory submissions.
Dr. Baryla holds a BSc (Honours) in chemistry from the University of Manitoba and a PhD in analytical chemistry from the University of Alberta. She has also completed a certificate in business management from the University of Toronto.
---
CONNIE CHEN, PhD
SENIOR DIRECTOR, STRATEGY AND CORPORATE DEVELOPMENT
With over 20 years of experience in life sciences, biotech and capital markets, Dr. Connie Chen brings extensive experience in investment banking, seed investing, start-up and corporate development to her role at FACIT, blending business, strategy and science to translate technological innovations into commercial opportunities. As a member of FACIT's senior management team, Dr. Chen leads and drives strategic and operational initiatives to grow sustainable start-ups as well as establish commercial partnerships and transactions to drive value for innovative assets. Dr. Chen's breadth of investment, transaction, operational, strategic and corporate finance experience through various corporate development, investor relations and equity research roles including at Functional Technologies (Renaissance BioScience), Loewen, Ondaatje and McCutcheon, and Clarus Securities. Dr. Chen holds a PhD in Pharmaceutical Sciences from the University of Toronto.
---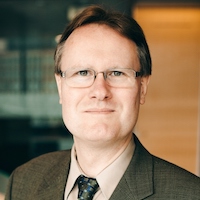 DAVID KOEHLER, PhD
DIRECTOR, FUND OPERATIONS
Dr. David Koehler joined OICR's Commercialization group in 2007. His responsibilities include managing the Prospects and Compass Rose Funds, managing OICR's investments in start-up companies, facilitating the identification and protection of OICR's intellectual property (IP), negotiating and drafting contracts, systems administration for the contracts and IP database, and tracking key performance indicators of OICR's commercialization activity. From 2005 to 2006, Dr. Koehler held the position of Pharmaceutical Analyst at Drug Royalty Corporation and served a similar role with SHI Consulting in 2007. Prior to that, he was a researcher at the Hospital for Sick Children and recipient of the prestigious Medical Research Council and Canadian Cystic Fibrosis Foundation fellowships. Dr. Koehler holds a PhD in Biological Sciences from Stanford University, and a BSc (Honours) in Biology from York University.
---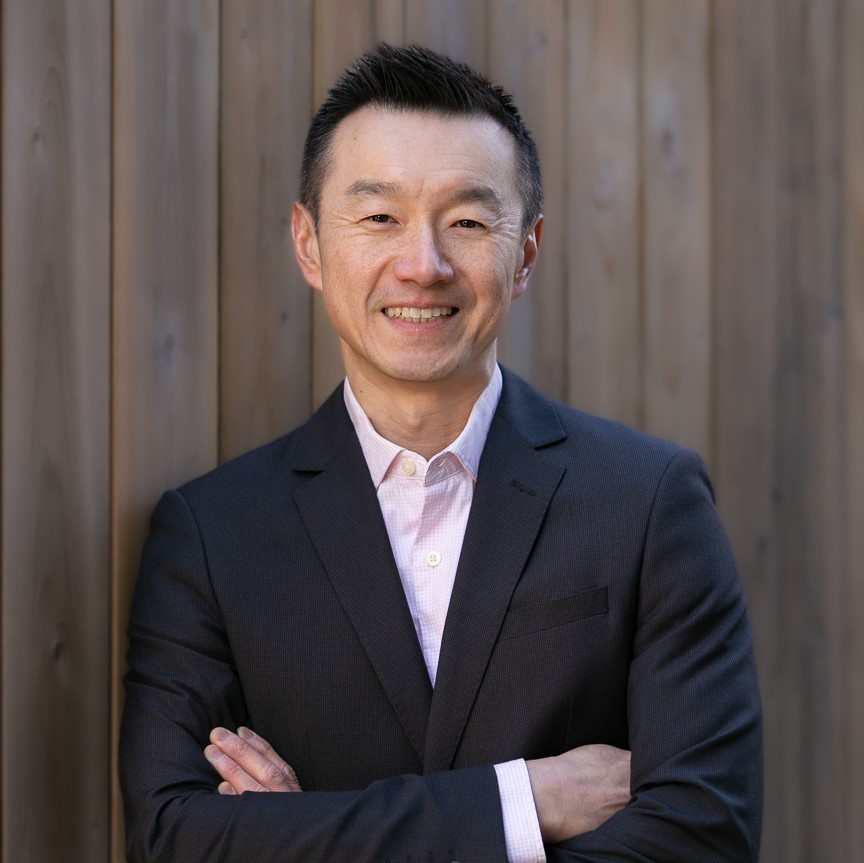 RICKY CHAN, PhD
SENIOR MANAGER, CORPORATE AFFAIRS
Dr. Ricky Chan has spent over 10 years working at the nexus of research, industry, and government programs aimed at realising economic value from scientific innovations. He has a breadth of experience connecting with and delivering solutions for start-ups, multinationals, not-for-profits, and research organizations. In his role at FACIT, Dr. Chan leads or supports the effective and efficient delivery of the organization's initiatives towards its mission and vision. He engages and coordinates with other key organizations leading the growth of the innovation ecosystem.
Prior to joining FACIT, Dr. Chan led or contributed to the Ontario Brain Institute's initiatives to grow the region's innovative neurotechnology ecosystem. This included programs in commercialization, entrepreneurship, and post-graduate talent development. Dr. Chan also consulted for Deloitte where he managed the life sciences portfolio in the R&D and Government Incentives practice.
Dr. Chan holds a PhD in Biotechnology from McMaster University and was awarded prestigious cancer research fellowships from the DoD Congressionally Directed Medical Research Program and from the Susan G. Komen Foundation. His academic journey includes valuable experiences gained at some of the top cancer research centres in Montreal, Toronto, and Boston.
---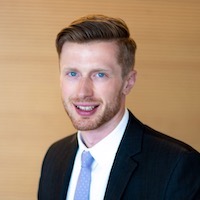 MATTHEW WARD, MBA
SENIOR INVESTMENT ANALYST
Matt joined FACIT in 2017 bringing experience from previous roles in innovation and business development with various healthcare organizations. As Senior Investment Analyst, his role within the team includes leading market research, technical due diligence and financial analysis to steer investment decisions. Additionally, he is active in deal sourcing, commercialization education and supporting business planning and strategy development for early-stage FACIT portfolio companies. Matt holds an MBA degree from the Degroote School of Business at McMaster University and a BHSc (Honours) degree from UOIT.
---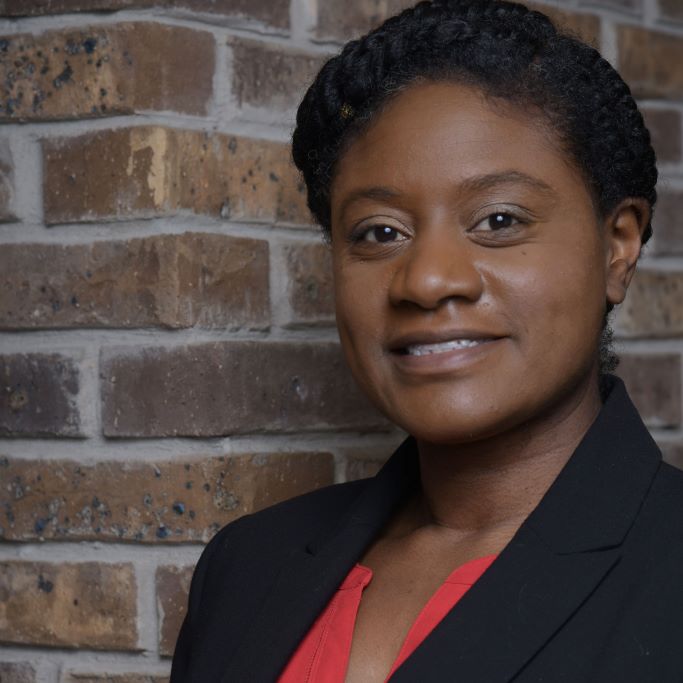 ROCHELLE HENRY, CPA, CGA
ASSOCIATE DIRECTOR, FINANCE & ADMINISTRATION
Rochelle joined FACIT in 2022. She is a Chartered Professional Accountant who brings over 15 years of experience from previous roles in corporate accounting and financial services. Her responsibilities include managing FACIT finance and human resource functions. Rochelle holds an Honours Bachelor of Commerce with a minor in French from McMaster University.
---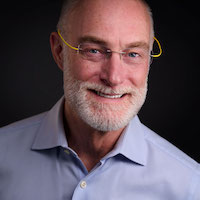 BRENT ZANKE, MD, FRCPC, PhD
EXECUTIVE-IN-RESIDENCE
Dr. Brent Zanke consults widely on matters of biomarkers, laboratory molecular pathology, innovation policy and health care delivery systems. He is a graduate of the Universities of Manitoba (MD, 1983) and Toronto (PhD 1993) and a Fellow of the Royal College of Physicians of Canada with speciality certification in internal medicine and medical oncology. He conducted basic and translational laboratory-based research at the Ontario Cancer Institute before assuming administrative duties as Director of the Cross Cancer Institute in Edmonton, one of Canada's two free standing cancer hospitals. From 2002 until 2006, he was the Provincial Head of Systemic Therapy for Cancer Care Ontario. Dr. Zanke is founder and Chairman of ArcticDx, a Canadian private molecular diagnostics company where he also fills the role of Chief Medical Officer since 2008. ArcticDx is a company involved in developing genetic tests that predict future disease, drug toxicity and the efficacy of existing therapies for a variety of diseases. He has helped raised over $10M of venture financing for Arctic and has grown the business to become a profitable international reference laboratory with operations in Canada, America, India and throughout South America.
---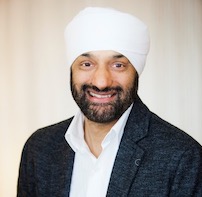 KULDEEP NEOTE, PhD
EXECUTIVE-IN-RESIDENCE
Dr. Kuldeep Neote consults for the life sciences healthcare sector, with an extensive background in implementing cutting edge scientific discoveries into practical drug discovery programs. Formerly, Dr. Neote was Vice President, External Innovation at Eli Lilly and Senior Director, New Ventures at Johnson & Johnson Innovation. Prior to these leadership roles, he was Research Advisor/Director in Global External R&D at Eli Lilly in Indianapolis, IN and responsible for search and evaluation of Oncology in-licensing opportunities. He started his career as a Discovery Scientist at Pfizer Inc. in Groton, CT, where he initiated the chemokine receptor drug discovery platform that led to the discovery and further development of several clinical candidates. Earlier in his career, Dr. Neote cloned one of the first chemokine receptors while at Genentech. Dr. Neote earned his BSc. in Microbial and Cellular Biology at the University of Calgary, and a PhD in Human and Molecule Genetics at the University of Toronto.
---
---
Mr. John Morrison is a retired chief executive and has been an active corporate director of leading companies and voluntary organizations. He has been responsible for operations in Canada, the U.S., Europe and Asia, and for customers in over 60 countries. He has experience dealing with Health Canada and equivalent regulators in the U.S., Europe and Japan.
Mr. Morrison served as group president, health care at MDS Inc. from 2003-2005, and in other positions at MDS from 1991. He previously served as president and CEO of Nordion International, CEO of two divisions of Toronto-based CCL Industries, and prior to that in a variety of roles at Continental Can Canada leading up to terms as chair, president and CEO.
Mr. Morrison graduated from the University of New Brunswick with a Bachelor of Science in mechanical engineering. His volunteer experience includes membership of the board of directors and chair of the Finance and Audit committee of the Ontario Institute for Cancer Research, membership and chair of the board of directors of Shad International, which operates a science program for gifted high school students, and a member of the International Expert Committee of Accreditation Canada. He is the former vice-chair of the University of Guelph board of governors.
---
Mr. Ken Newport is an entrepreneur and life sciences business executive. As a graduate of the University of Waterloo and a Chartered Accountant, Mr. Newport had early success in the financial services industry and served as a partner in a Chartered Accounting firm.
His focus changed to life sciences in the mid-nineties with the formation of CroMedica Global Inc., a contract research organization. As co-founder and President, he witnessed CroMedica's growth to 600 employees within six years. By the time that CroMedica merged with PRA International Inc. in 2002, CroMedica had annual revenues of over $40 million with 13 offices in 9 countries.
Mr. Newport was also a founding member of Global Biomedical Capital Corporation, Zelos Therapeutics Inc., Prime Trials Inc. and other life science organizations. He serves or has served on several corporate boards including Jennerex, Nordion, MedGenesis, Aeterna Zentaris and many others. In addition, Mr. Newport has volunteered on many boards including serving as Chair of the Ottawa Hospital Research Institute and his current role as Chair of BioCanRx, Canada's National Centre of Excellence for Immunotherapy Cancer Research.
---
KEN LAWLESS, MSc
Mr. Ken Lawless has been very active in promoting investment in, and commercialization of, life sciences companies and technologies in Canada throughout his extensive career. Mr. Lawless is currently the Executive Director of the Ottawa Health Innovation Hub. He has served as President and CEO of Epitope Capital Corp. a privately held consulting company, since 2007. Mr. Lawless is former CEO of BioDiesel Reactor Technologies Inc., and was the Founding President and CEO of the Ottawa Life Sciences Council (OLSC) from its inception in 1994 until 2006. Mr. Lawless was also a Founding Director of the Ottawa Biotechnology Incubation Centre, has served as Interim President of the Ottawa Life Sciences Technology Park, and was Bioscience Development Officer for the City of Ottawa.
During his career, he has served on numerous private and not-for-profit boards, expert panels, task forces and selection panels. He graduated from the University of Ottawa with an M.Sc. in Biochemistry and Molecular Biology in 1986, and a B.Sc in Biochemistry in 1983.
---
Mr. Har Grover is an entrepreneur, investor, senior executive and strategist with over 30 years of experience in healthcare, life sciences and technology. He has worked with growth companies at all stages, from start-up to commercialization, to going public and growing through the $1 billion revenue mark. He has helped companies enter new markets both in Canada and internationally – organically and through M&A, strategic alliances, and joint ventures.
Mr. Grover is presently the Managing Director of Nucleus GC. He was previously Chairman and CEO of Scientus Pharma and Co-Founder and CEO of CannScience Innovations.
He has served on several corporate and non-profit boards, including Chair of Armour Therapeutics, Chair of Crohn's and Colitis Canada, Board Director of Medworxx, and Board Director of MedcannAccess. Mr. Grover has an undergraduate degree in life sciences, an MBA, and has obtained professional CMC and ICD.D designations.
---
Dr. Shana Kelley is a Distinguished Professor of Biochemistry, Pharmaceutical Sciences, Chemistry, and Biomedical Engineering at the University of Toronto. Dr. Kelley received her Ph.D. from the California Institute of Technology and was a NIH postdoctoral fellow at the Scripps Research Institute.
Her research interests include the development of new technologies for clinical diagnostics and drug delivery. Dr. Kelley's work has been recognized with a variety of distinctions, including being named one of 'Canada's Top 40 under 40′, a NSERC E.W.R. Steacie Fellow, and the 2011 Steacie Prize. She has also been recognized with the Pittsburgh Conference Achievement Award, an Alfred P. Sloan Research Fellowship, a Camille Dreyfus Teacher-Scholar award, a NSF CAREER Award, a Dreyfus New Faculty Award, and was named a "Top 100 Innovator" by MIT's Technology Review.
A serial entrepreneur, Dr. Kelley has founded several molecular diagnostics companies, including GeneOhm Sciences (acquired by Becton Dickinson in 2005) and more recently, FACIT portfolio company CTRL Therapeutics (formerly Cellular Analytics).
---