Investment Portfolio
We have the expertise. We have the track record. We put Ontario First. FACIT actively manages its diverse portfolio of Ontario oncology assets (including therapeutics, imaging, diagnostics, and technology platforms) that span all stages of commercialization, from proof-of-concept to clinical development.
Investment Philosophy
FACIT strategically invests in oncology breakthroughs and companies arising from Ontario's outstanding innovation ecosystem. By fostering a culture of entrepreneurship and commitment to the value of commercialization, we support inventors and researchers in capitalizing on their cancer related innovations.
Why invest with FACIT
Our partners gain access to outstanding science and oncology innovations in a variety of areas such as new technology, therapeutics, imaging and diagnostics. Through our expertise in identifying and commercializing the most promising assets, we help investors reduce the risk of their early-stage involvement.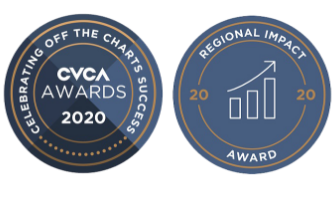 FACIT has been nationally recognized by industry peers with a Venture Capital Regional Impact Award by the Canadian Venture Capital & Private Equity Association (CVCA). The award acknowledges FACIT's strategic commercialization investments that have positioned our portfolio companies to deliver meaningful impacts on Ontario's life sciences industry. FACIT is the first and only Ontario life science commercialization organization to achieve this recognition.
Portfolio Search Tool
Our active portfolio consists of both early-stage assets and more than 35 companies advancing oncology therapeutics, medical technologies, diagnostics and informatics/AI. Our portfolio has raised more than $1.5B from global investors in follow-on financing.